MFT Gateway Product information
The MFT Gateway is a hosted AS2 communications solution, offered as Software as a Service (SaaS), and requires no hardware, software, installation or maintenance. It sits between your partners (e.g. Walmart, FDA etc) and provides a secure AS2 secured channel for such communications, and offers your company, multiple ways to upload/download files, or automate the exchange through integration mechanisms.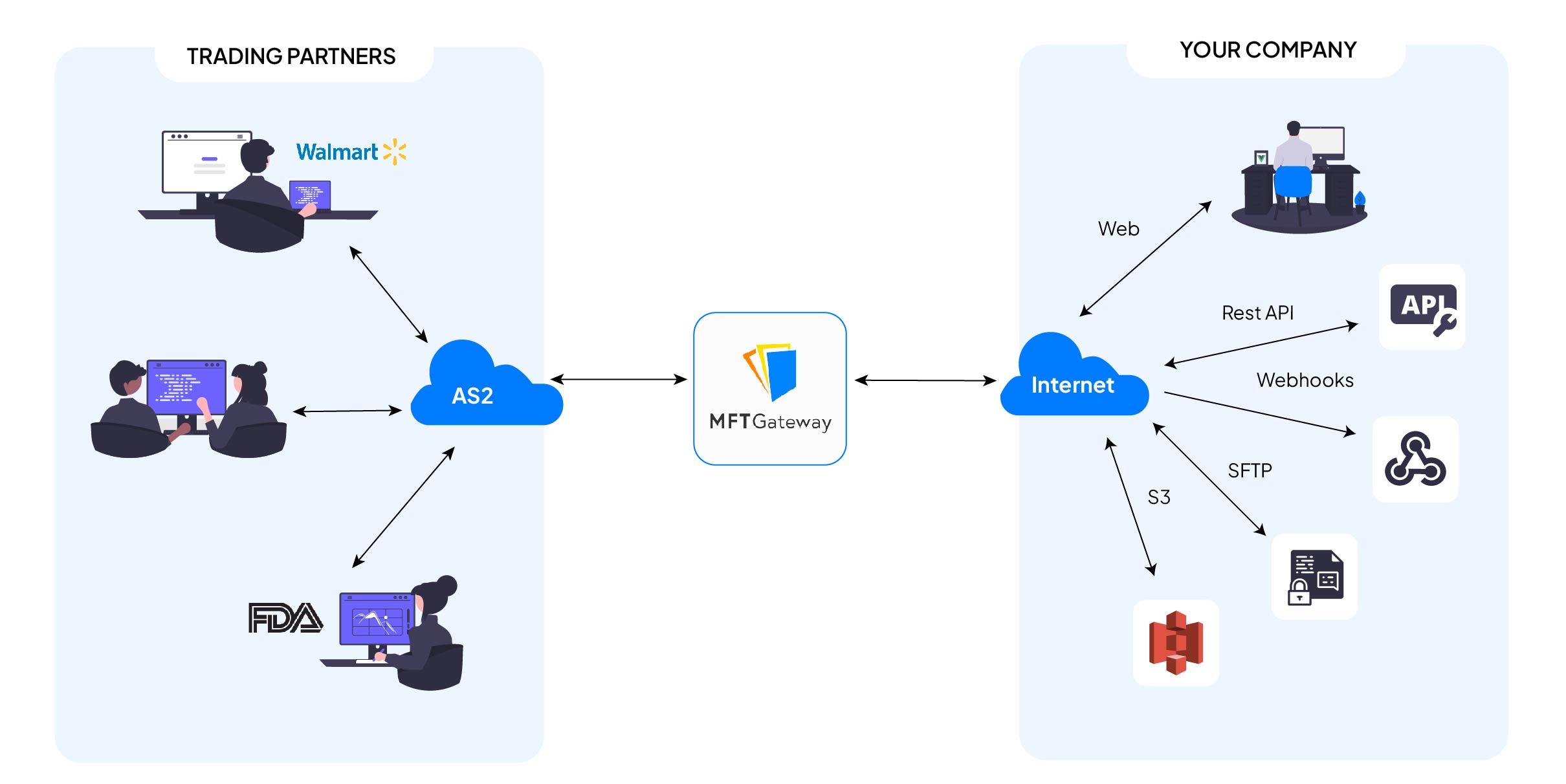 The MFTGateway utilizes Amazon S3 for storage and Lambda for processing. Thus, it can scale to support millions or billions of messages without any scalability issues or single point of failure. It can be deployed to customer's own AWS account, within a desired geographic region to meet regulatory and other requirements. The serverless architecture also results in much lower operational costs for end users, utilizing it as a hosted SaaS solution.
Most Suitable for:
Hosted AS2 connectivity for small to medium customers
Dedicated hosting or on-premise / on-cloud deployment for Enterprise customers, on AWS
Upload / Download of files and integration with internal systems:
Web based console
REST APIs and Webhooks
AWS S3 bucket based integration
SFTP based integration
Signup / Free Trial:
Pricing:
This documentation explains the product, and its key features and is targeted towards SaaS and Enterprise users.
---
Table of contents
---