Changing current Subscription
The AS2 Gateway allows you to change an existing subscription at any time. You may upgrade or downgrade your package, or change the billing frequency.
Upgrading to save cost
As your messaging volumes grow over time, it would be more cost-effective for you to upgrade your existing plan.
Consider a user subscribing to the 'Personal' plan paying Annually. Initially the account sent and received around a hundred messages per month. After a few months, the number of messages exchanged starts to increase suddenly to around 800 messages per month. With the current subscription the total cost is computed as follows:
Monthly subscription cost: $ 59
Cost for the messages included (i.e. 200) in the subscription: $ 0
Cost for the balance 600 messages charged at $18 for 50 messages (i.e. 600/50 * 18) = $ 216
Total cost per month: $ 275
Consider this total cost with the upgrade to the next plan 'Startup'. It allows 1,000 messages per month and its monthly subscription fee is just $ 149. So there is a saving of $ 126 in upgrading the subscription at the right time.
Changing the Subscription
You can change - upgrade or downgrade - your subscription at anytime, and without penalties or additional charges. However, downgrades are limited to 4 per year. To change your subscription, login to the AS2 Gateway and click your username at the top right corner of the screen, and select 'Subscription' from the menu.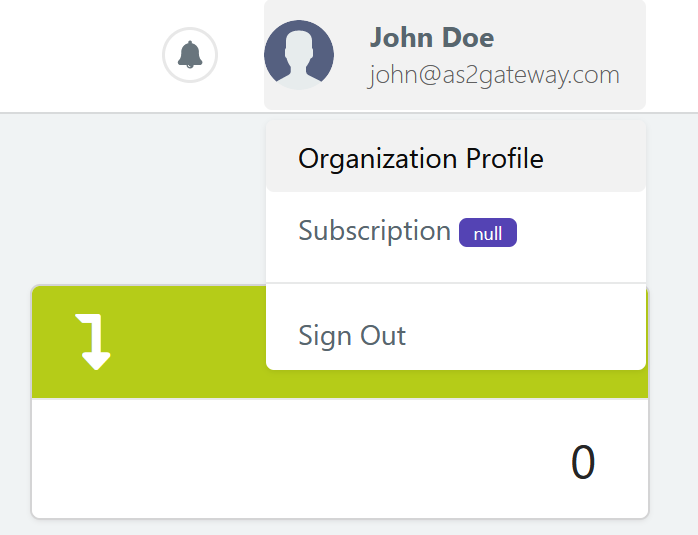 Your current subscription details, such as the plan and the expiry, and the available options to change the subscription are shown as below.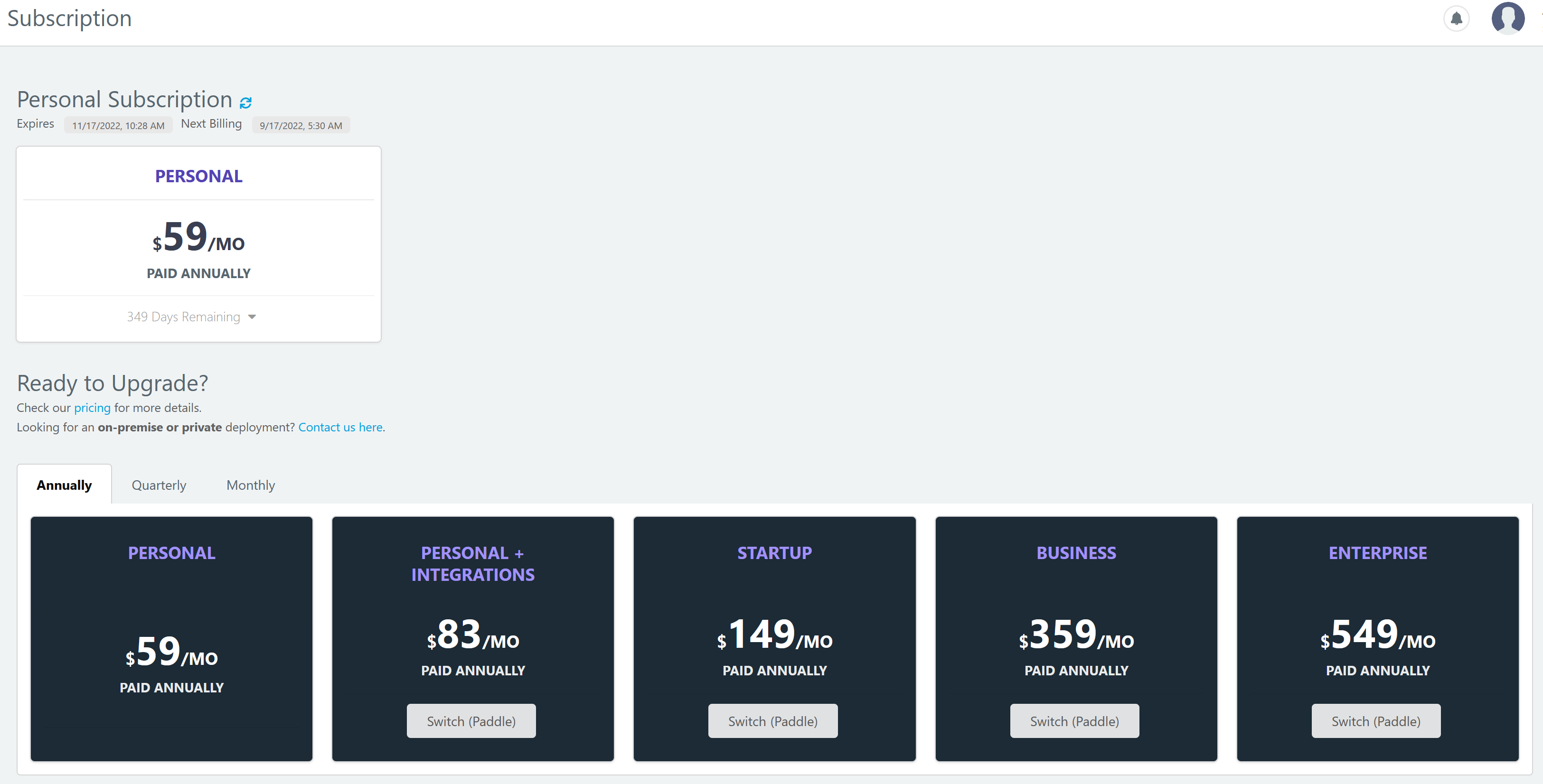 Please note the payment frequency for each plan is given at the top of each such tab as 'Annually', 'Quarterly' or 'Monthly'. You can now click the 'Switch (Paddle)' button on the desired new subscription, and a popup will ask for a confirmation. Clicking on the 'Confirm Package Change' button will initiate your package change.

You will see a short message that your request has been submitted, and a confirmation a few seconds later. You should then be able to see the updated subscription information, possibly after a minute or two, on your main subscriptions page.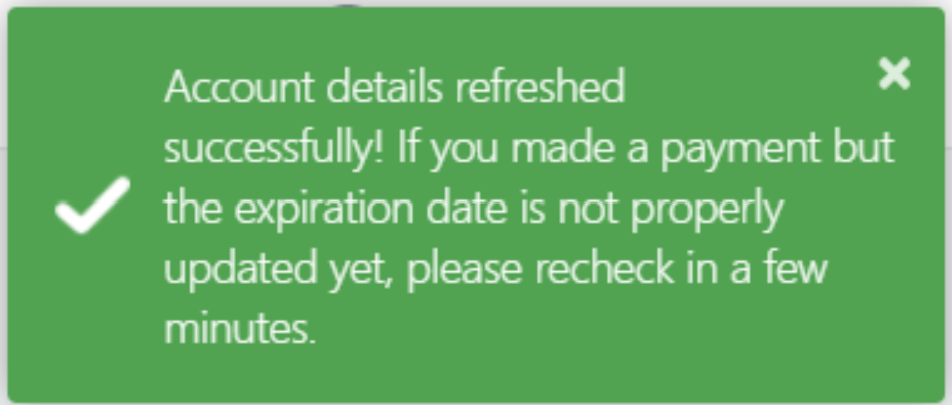 ---