Aayu Technologies LLC released MFT Gateway 2.2.2, the latest update of the world's first Serverless Managed File Transfer Gateway implemented on Amazon Web Services (AWS). Let's have a quick overview of the new version and see what's new.
Message statistics dashboard
MFT Gateway's latest release is now enriched with a statistics view where users can monitor the number of messages transferred within a particular period with graphical representations. Users can view sent/received message counts, sent/received MDN counts per each trading partner and station along with the exchanged payload sizes from this dashboard view.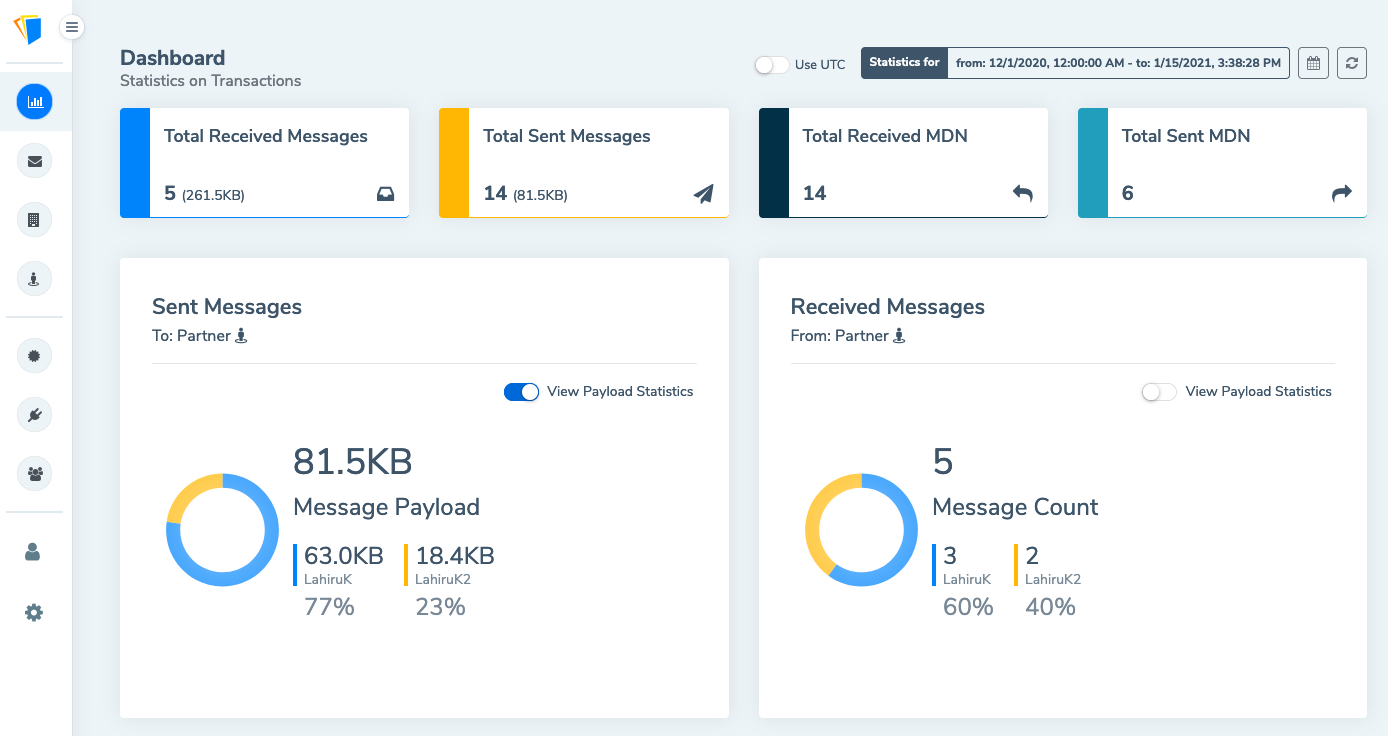 PayPal integration
We recognized offering the payment methods that our customers demand is a part of providing a great customer experience. So, enabling multiple payment options when becoming a premium user was one of the important features on our roadmap. Previously, MFT Gateway only supported Paddle as the payment method. The latest update announced PayPal integration enabling users to get onboard with the MFT Gateway premium family providing greater flexibility in payment.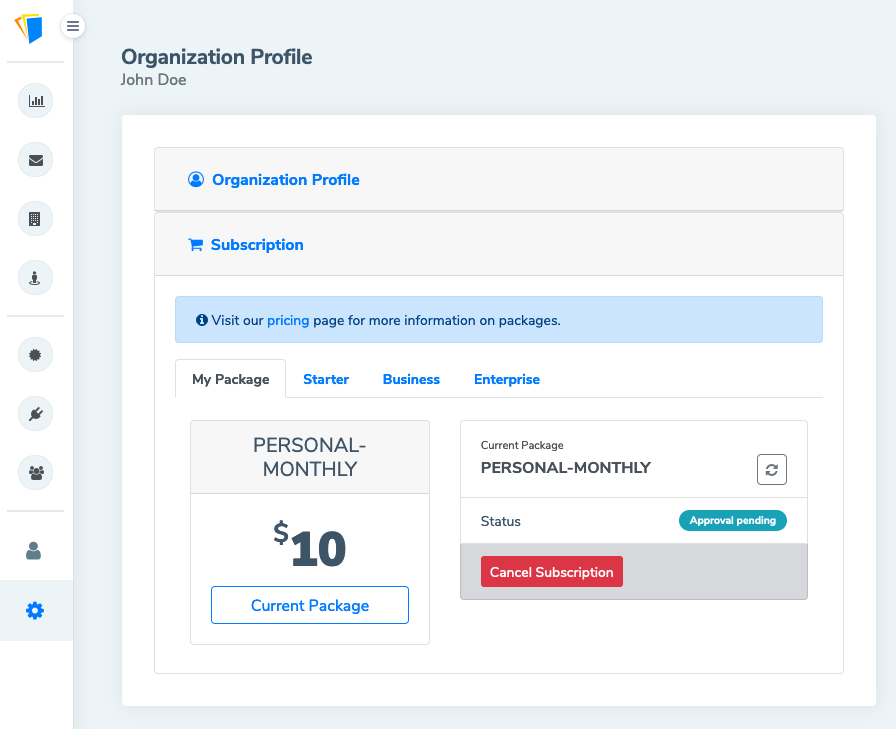 Separate certificate for Signature Verification
Now you can use different certificates to verify the digital signature of incoming messages and MDNs. If your partner has provided a "signature" or "verification" certificate, you can now configure it instead of using the same encryption certificate for signature verifications. If you haven't selected this option, MFT Gateway will use the encryption certificate for signature verifications by default.
Schedule backup certificates
You can now schedule backup encryption and signature verification certificates to automatically replace the current certificate in order to prevent AS2 transmission errors due to expired certificates and ensure optimal security with periodical certificate rotation.
Note: The previous certificate will only be replaced, not be permanently deleted from the certificate store until you manually delete it. So, you can switch back to the previous certificate at any time!
Sign Up for 30 day Free Trial! Stay tuned for more updates!