AS2 Gateway 2.3.13 made its way to our SaaS platform, just a few hours ago. Despite being a patch-level release from the earlier 2.3.9, it has some new features that you may find handy:
Option to update payment details
If you want to change the payment method or credit card assigned to your AS2G subscription, you can now do it easily on your own - via the Edit Billing Info drop-down option on your Subscription page.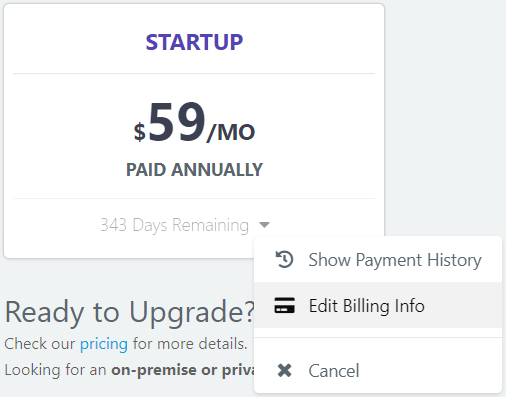 Improvements to AS2 error messages
We have ironed out some of the inconsistencies with the error messages generated during AS2 processing, especially for incoming messages. Now when a message has failed processing, you and your partner will see a clearer explanation text, such as "Untrusted signer: …".
More features for our dedicated/standalone users
Ability to receive arbitrarily large, GB-range files (large-file sending was already introduced, in 2.3.6) - now you can send as well as receive GB-range files as long as your system has enough disk space (usually 4-5 times the size of the largest file size that you wish to receive).
Ability to send/submit large files from the web UI itself - if you are running AS2 Gateway inside your own corporate network (accessing the web UI without any hops through the internet), you can now easily send even a GB-range file by simply selecting and uploading it via the message compose view itself.
Please note that large-file support is not fully available for standard SaaS user accounts.
As always, if you have any queries or need help with any of the new features, we are just an email away.